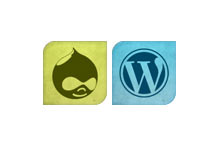 Our Drupal to WordPress conversion service provides expert custom theme development, plugin integration and development, as well as a complete content conversion to WordPress.  Contact us today to learn more about our drupal to WordPress conversion services.
Our professional service will match your design pixel for pixel and will include all of the existing functionality of your current website.  Forums, membership areas, pages, posts, events and more can be integrated during the Drupal to WordPress conversion service.
Contact us for more information about our Drupal to WordPress conversion services and make the move to WordPress.  Better updates and support from a professional WordPress development company.  Contact us for a risk-free quote today.