Having problems with your Kentico CMS?  Our Kentico to WordPress conversion service offers a turn-key website for a fraction of the cost of a new website rebuild.
What does our Kentico to WordPress conversion service include?  There are three main factors to consider when converting from Kentico to WordPress. The content, themes (Kentico templates), and plugins (Kentico extensions).  Our team will match your functionality in WordPress to work exactly how it does on the Kentico site.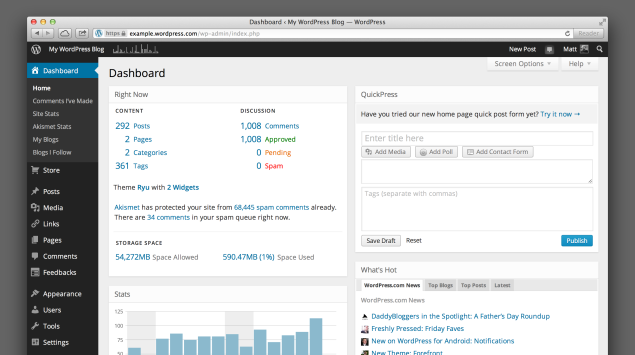 What do we convert from Kentico to WordPress?
Kentico Content Migration
This part of work includes:
Content Types and Custom Fields
Posts, Articles, Pages
Taxonomies and Terms
Sections, Categories, Tags
Users, Usergroups
Images, Documents, Attachments
Comments
Kentico Extensions Migration
(if there are any)
We can migrate any Kentico extensions' data to according WordPress plugins
Content Construction Kit
Events & Calendars
Downloads & File Management
Photos & Images
Multimedia & Galleries
Classified and Link Directories
Clients & Communities
Directory & Documentation
e-Commerce
Multilingual Suport
Any Other Extensions and Plugins
Kentico Template Conversion
We can do either option:
Create an identical WordPress theme based on your existing Kentico template
Install and configure new commercially available WordPress Theme
With a template conversion or new template, our team will take care of all Kentico components: Menus, Sidebars, Widgets, Unique Page Layouts, Slideshows, Static & Dynamic Blocks.
Additional work that is usually required:
Retaining the same navigation and URL structure (using 301 redirection if necessary)
Contact Form conversion using GravityForms WordPress Plugin (licensing included)
Customization of the new site to meet your needs

Our Kentico to WordPress conversion service will convert your Kentico site over to the WordPress platform in as little as 7 days.  Contact us for more information about our services or for a risk-free, no-obligation estimate of your Kentico to WordPress conversion project.
Request Your Free Estimate Today