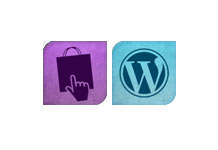 Our Shopify to WordPress conversion service provides professional grade WordPress development for a fraction of the cost of a total rebuild.  Let professionals at WordPress conversion service to bring your Shopify site over to the WordPress platform.  We have worked with and can recommend WooCommerce, Cart66, and a whole host of other Ecommerce platforms for WordPress that would allow you to get rid of Shopify and move to the better-for-seo and more affordable solution – like WordPress that we all know and love.
Let us convert your Shopify theme to WordPress so that your online store can take advantage of the best that WordPress and WooCommerce have to offer.  Our Shopify to WordPress theme conversion service is very affordable; and can also be coupled with our content migration services as well.
WordPress can help to grow your online site with blogs, plugins, and social media integration plugins to not only grow but enhance your website for your shoppers.  Our Shopify to WordPress conversion will allow you to keep you existing look – or find a new look for your new WordPress powered eCommerce website.  Our service takes the guesswork out of setup and import of your existing data.  Sit back, relax, and let the professionals at WordPress Conversion Service convert your Shopify website to WordPress today.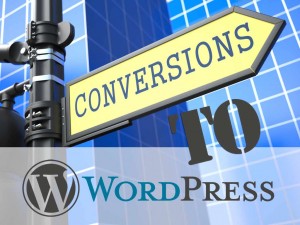 Our Shopify to WordPress conversion includes all content and product entry, categories, importing of prices and other data, as well as optimal page titles and other SEO meta information – and converts it to the WordPress platform.  Our team of professional developers will review your Shopify site and develop a plan that is custom to your website.  We will then integrate the existing functionality of your shopping cart into this new WordPress powered shopping cart system. Contact us to convert your Shopify site to WordPress today.