Our WIX to WordPress conversion service costs less than a custom WordPress theme.  Gain more control over your content with a Wix to WordPress conversion.  Let our team convert your existing WIX website with pixel perfect perfection.  We can match any wix template – pixel for pixel – using less code and more WordPress goodness.  Get your Brand back on track, and out from under the control of WIX today!

Request Your Free Estimate Today

Contact us for a professional Wix to WordPress conversion service from WordPress Conversion Service.  Our team will review your WIX powered website and determine the best route to perform the WIX to WordPress conversion process.

Our team will convert your WIX website template into a completely custom, 100% hand coded WordPress theme. Our team can also enter all of your content, images, and SEO information as well.  Contact us for a free estimate to convert your WIX website to WordPress today.
Why WIX to WordPress?
Most of the design templates on WIX have way too much overhead and are coded really poorly for search engine optimization.  Our team will determine a total cost to match your existing WIX powered website using straight HTML5 or XHTML and WordPress to achieve the best possible results for search engine friendliness.  Our team has the experience converting and with matching designs (pixel for pixel) and our WIX to WordPress conversion service will have your current WIX design, quickly ported to WordPress, in as little as 7-10 business days.  Our team has worked on over 100 different platforms to convert them to the WordPress platform.  Our experience with WordPress and the extended capabilities it provides will help your business to grow it's online presence – for less than the cost of a traditional agency website.  Our custom Wix to WordPress conversion service will also eliminate SEO problems your website is currently having while with the WIX platform.  Our team can assign unique URL's for your pages as well as allow your site to optimize content for the best in search engine optimization standards.
Wix to WordPress Conversion Process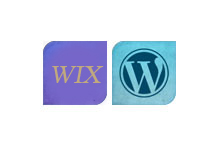 Our process is to first evaluate your current WIX powered website, provide an estimate of the total costs, and then create the code (or custom WordPress theme) to make your website look as it does today.  Our team will then copy and re-enter all of the content and SEO meta information, provide you with a link to review our progress, and then assist you in re-launching your new website on the self-hosted WordPress platform.  We can provide assistance with selecting a hosting company, or our parent company provides enterprise level WordPress hosting and support for a low monthly or annual rate.
WordPress Is Better than WIX for SEO
Our team has the experience to convert WIX to WordPress and retain your search engine placement – or possibly even improve upon it.  We offer the fastest, most professional code, and best turn-around times in the industry.  Our team is staffed with all US based professionals.  Our WIX to WordPress conversion service is the best quality WordPress conversion service that you can purchase in today's market.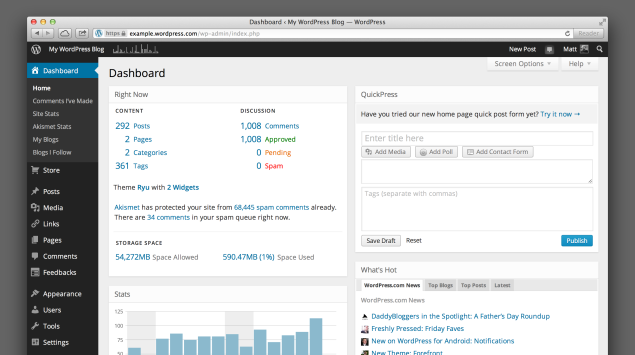 Contact us for a risk-free estimate on our WIX to WordPress conversion services for more information about  your WIX to WordPress conversion project.  We will provide you with a complete, turn-key WIX to WordPress conversion for your existing WIX website and assist with re-launching your new WordPress powered website – all for 1 low price.  Request your free estimate today from the professionals at WordPress Conversion Service.